Connector Neostore x Apple wallet
Neostore natively integrates the management of Apple Wallet cards (loyalty, vouchers, orders, etc.).
Mobile Wallet: new unified commerce hub
Increasingly popular with consumers, the mobile wallet is at the heart of our interactions with the physical world (stores, transport, leisure, etc.)
These mobile applications provide new, very useful services to make our daily lives easier. They are shaping the commerce of tomorrow. The business environment is becoming more connected, more transparent, more secure and even more unified! In-store experiences will be in harmony with their customers.
For brands and retailers, e-wallets offer a new preferred engagement channel. In fact, these applications complement an existing mobile strategy. Furthermore, they open up new perspectives for brands wishing to build stronger ties with their customers, without having to develop a mobile application.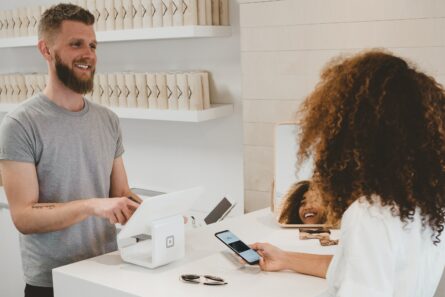 Interested? Do not hesitate to contact us to ask for a demonstration or information?
Other neostore connectors are available

Cegid

Shopify

Adyen

Groupe Positive (ex- sarbacane)

Klaviyo